is part of the Free State region of Narcotics Anonymous.  Located primarily in the Northeastern corner of Maryland, the Susquehanna Area contains both Harford and Cecil counties and the towns of Aberdeen,  Abingdon, Bel Air, Churchville, Edgewood, Elkton, Forest Hill, Havre de Grace, Joppatowne, Northeast, Perryville,  Port Deposit, and Rising Sun. Located at the edge of the Maryland state line, we also offer a limited number of meetings in Delaware and Pennsylvania.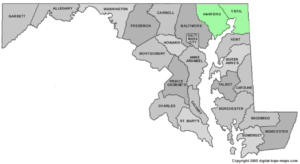 ---
Meeting information is changing rapidly.  Please use the Meetings Tab at the top of this page to access information about current individual meeting statuses.  Unfortunately, some of our meetings have temporarily closed, however, many have moved to online formats, and many are now starting to open back up again.  Please check back regularly to view meeting information as we will be updating meeting statuses as changes occur.
Alternative Meeting Resources
To Make a Donation to Narcotics Anonymous:
Cash APP:  $SusqArea
Mail Money Orders to SASC:  PO Box 845; Havre de Grace, MD 21078
Free State Regional Service Center Donation Link
NEXT AREA SERVICE MEETING
The next area service meeting will be held on November 12, 2021, at St. Mark's Episcopal Church; 175 St Marks Church Rd, Perryville, MD 21903.
Please remember to update the site administrator of needed changes. Please visit the Contact Us for correct contact info.
Drug Problem? Need to talk to someone?
Please call the NA Hotline @
1-800-317-3222
 -last updated: 10/10/2021 JC